Studying for a math exam might seem like a daunting experience; just the thought of it might give you the jitters. Nevertheless, students must remember that math is a unique subject; memorizing math will not get you anywhere. Even though math might seem like an overwhelming subject, consider a few helpful strategies below to enhance your study experience and make it less stressful and successful.
Start Early
Procrastinating can lead to more significant issues with your study habits. It's always a good idea to have an early start when studying for a math exam. Taking a serious interest in your classes is the first step. Do not miss any lectures; when in class, pay close attention and take notes.
If you don't understand a math problem or equation, ask your instructor immediately without delay. Asking questions early on plays an important role in your overall comprehension of the subject. Set aside time to study for your exam daily in an environment free of distractions.
Participate in Class
Active class participation will help you in the long run, when you participate by practicing, reviewing, or discussing math problems, learning is fostered. You cannot rely only on your teacher to facilitate critical thinking; you need to have an active role in making it happen as well. Active participation occurs when you ask questions, engage in discussions, and collaborate with your classmates.
You can also prepare in advance for your class by participating privately. This includes studying each section before attending class, recopying your notes from the previous lesson to strengthen your understanding of the topic, and creating formula sheets for concepts when studying alone.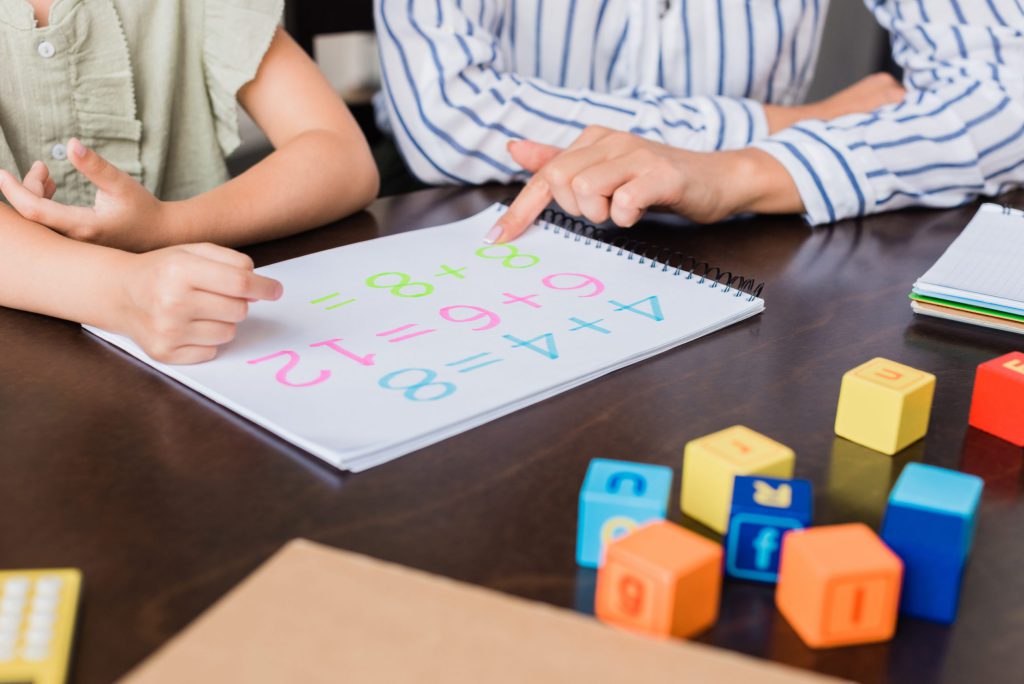 One of the best ways to practice for a math exam is to look at past test papers and solve them. This can yield beneficial results and enhance your overall study experience. Rework each of the questions relevant to what you studied in your syllabus. You can find past test papers and mock exams online, or you can look them up in your school's library.

When in doubt, ask your instructor for assistance; he will be glad to help you. Also, do not underestimate the examples in your math textbook; you can try your hand at each one to prepare for similar questions that might show up on your final exam.
Try A Study Group
Classmates and friends are excellent sources of personal support. Studying math in a group is both fun and informative. At times you might not understand a concept that your friend does; in this case, a study group can help you stay on track and allow you to learn from others. 
Use Flashcards
Flashcards can help you visualize concepts and math formulas easily to learn them by heart. Your instructors might also use study guides in class; you can create flashcards with math vocabulary and words to learn from them.
Make A List of Concepts and Formulas
At times you might not understand a concept or formula while you are studying; with a bit of further explanation, you might have understood it. It helps to go back and revise these tough formulas or math problems; they can increase your overall comprehension of math. Spotting a math problem or formula and revising it can significantly benefit you, especially if you remember to write down the steps and revise them. 
Look for Identifying Characteristics and Solve Them
While doing your homework or revising, you might come across a math problem or formula, remembering which section it came from can give you a clue to solve it. Keep in mind that you cannot do this during the exam. When doing your homework, identifying these characteristics will give you clues on how to solve math problems on your own.
Solve Math Examples
Another helpful technique to prepare for your math exams involves solving examples. You can cover an unfamiliar example and try to solve it alone. Most math textbooks have the solutions to the problems at the back of the textbook; you can also use these to study.
Take a Mock Exam
Taking a mock math exam and having it professionally graded by your instructor can give you a rough idea of your comprehension level. When solving the exam, give yourself a time limit just as in a real exam setting, do not be tempted to look at your notes or textbook. Once you have completed the exam, your score can say much about you; it also lets you know if you should improve in certain areas or topics. 
Learn From Your Mistakes
When you solve your mock math exam or an equation, it's important to go over any mistakes and learn how to fix them. This technique will improve your understanding of math concepts and let you know what steps were incorrectly done to avoid repeating the same mistakes next time.
OMC Can Help you Prepare for Your Next Math Exam
Math can be a challenging subject because everything you learn builds on what you should have learned before. Our math tutors help students learn math facts and treat their homework as a test practice to learn from their past mistakes. If you would like to learn more about our customized tutoring, contact us for a consultation and let your math exam scores soar!