The beginning of a new academic year is both exciting and unnerving for many students—especially for high schoolers in grades 11 and 12 who want to score high on their SAT math tests. But the mere thought of SAT math is enough to give the majority of students math anxiety. 
What makes the SAT math test scary is knowing that it may expand or limit your college admission possibilities, particularly if you're planning to major in math, physics, or other sciences. But with timely due diligence and preparation, you can achieve a score that truly reflects your ability and hard work. Plus, the score-boosting tips below might come in handy!
1. Take A Trial Test
Before you can start working on SAT math subjects, you need to know exactly where you stand. To identify your strengths and weaknesses, take a trial test that will accurately assess your math level.
If you're considering joining an SAT preparation program, the first thing you will be required to do is a trial test so that tutors can identify knowledge gaps and devise a plan to help you get ready for the big exam.
SAT preparation programs also typically conclude with a final test that will reflect how much you've grown since your trial test.
2. Work On Your Weaknesses
Whether you have a more difficult time with algebra or geometry, it's important to acknowledge your areas of improvement so you can be better prepared for your SAT math test.
Make time every day to work on your weaknesses or enlist the help of a tutor to help you overcome the challenges you encounter. SAT math tests cover basic algebra, advanced algebra, problem-solving and data analysis, and geometry topics, so ensure you're working on everything from linear functions to geometry problems months before the big day.
3. Review Your Mistakes
When taking practice tests, don't breeze past the mistakes you've made. Many students tend to do so and focus on what's already comfortable to them, but that is not enough to improve their SAT math score.
However, if you try to understand why you've made mistakes on your practice test, you are less likely to repeat them when taking the real test. Ideally, you should mark every question you're unsure about or incorrect answer and ask your teacher or tutor to clarify the situation.
Once you have a clear understanding of what went wrong, try to solve the problem again and again until you get it right.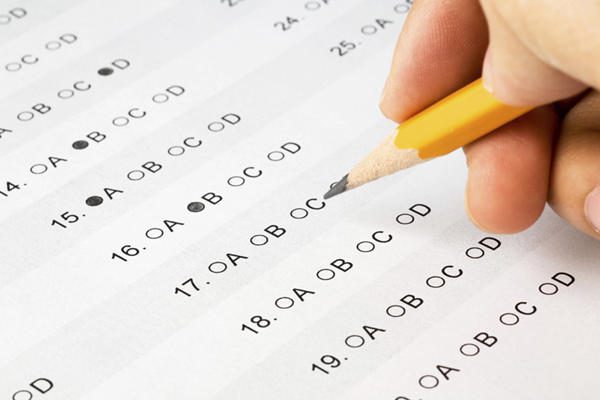 4. Learn Different Problem-Solving Strategies

Typically, there's more than one way to solve a math problem. When preparing for your SAT math test, use different strategies to solve the same problem so you can develop a useful arsenal consisting of different problem-solving methods.
You should also consider learning some mental math tricks—those can be very helpful especially for the no-calculator part of the SAT math test when obvious methods don't seem to be too helpful.
5. Start Speaking Math

Some math terms and symbols can make problems seem harder than they really are. And with time, these terms and symbols tend to get more complicated, which can be confusing especially for students who might've fallen behind a few classes.
Of course, almost everyone is familiar with additions, subtraction, multiplication, or division symbols, but not everyone is familiar with the language used to replace them in some SAT math questions.
So, work with a tutor to help you decode some of the common language used in SAT math questions. This will also help you maximize your time during the real test. Otherwise, you could be losing a lot of time trying to understand terms like quotient or consecutive odd or even integers.

6. Access Reliable SAT Math Practice Materials

Not all SAT math practice materials are created equal. Some may be outdated and working with them can push you off the right track.
The latest SAT version, which has become effective in March 2016, is significantly different from the old one so make sure the resources you're accessing are as recent as possible. To ensure you gain access to reliable resources, you can join an SAT math tutoring program that will provide you with the right materials.

7. Maximize Your Time

The scariest thing about SAT math and all tests, in general, is the time limit.
For SAT math, you have 58 questions to solve and only 80 minutes to do so correctly. So, when practicing for SAT math, monitor your time and try to spend 30 seconds on each question at most.
To maximize your time, you should skip difficult questions and solve the ones you're comfortable with first. You can handle the more complex problems in the remaining time.

Start Preparing For SAT Math Today!
The SAT math section covers all high school math, so preparing for this exam takes serious time and effort. If you haven't started preparing already then you can get started by enrolling in an SAT preparation program.

At OMC, our SAT program is designed to help you prepare over the course of 7 months, twice a week. However, we can customize the program based on each student's availability and timeline.
During the course of the program, we focus on algebra, solving equations, data interpretation, as well as basic and advanced algebra, geometry, trigonometry, and complex numbers to help you cover all your bases.

If you want to know more about our program and consolidate your understanding of SAT math subjects, please feel free to contact us.
We're happy to help you boost your SAT score and prepare for college.