Tests and exams can be a huge cause of stress for any student, no matter what grade they're in. The idea of having a limited amount of time to prove your skills and then receive an evaluation score based on that can make anyone tense up and feel nervous. Students with math anxiety may even feel helpless and panic before or during a test. 
So, what's the key to a stress-free evaluation? Preparation—it helps consolidate your knowledge, build confidence in your skills, and address any potential gaps before the big day.
If you're worried about your next math test, the following tips will help you put your worries to rest so that you can prepare for academic success.
1. Start Preparing In Advance
Math is a cumulative subject. This means it builds upon itself, so it is not something you can memorize the night before an exam. Math requires long-term dedication. Ideally, you should start preparing for your maths exam from day one of learning. 
If you know you're behind in class, reach out to an individual tutor to help you cover your bases. With the help of a math tutor, you can consolidate your knowledge and practice solving problems for your test. 
Also, ensure you're ready for the big day by getting plenty of sleep. Cramming the night before the test can cause you to sacrifice precious sleep time, which is counterproductive. You need to rest accordingly so you can have a clear mind when solving test problems.
2. Organize Your Study Time
When planning for your test or exam, ensure you give yourself enough time to study. Avoid last-minute studying at all costs, don't procrastinate, and spread out your practice over a longer period of time.
A math tutor can also help you achieve this. They will create a specific plan for you to follow and get ready for your exam or test day. By following a specific plan, you will also start mastering certain concepts and math problems which will help you feel more confident in your skills.
3. Ask Questions And Be Proactive
The more you ask questions and engage in class discussions, the easier it is to make an answer or a solution to your problem memorable. During tests, many students struggle to remember what they've learned passively. 
However, an answer or solution they've learned during a more interactive lesson will stand out almost immediately. Unfortunately, not many students feel comfortable being proactive in class. And not many teachers have the resources to design interactive lessons either. 
This is where math tutoring comes in. Most private tutoring lessons are interactive and engage the mind in ways traditional lessons don't. So, it's a good idea to look into a tutoring program that can help you prepare for your exam in a captivating and memorable way.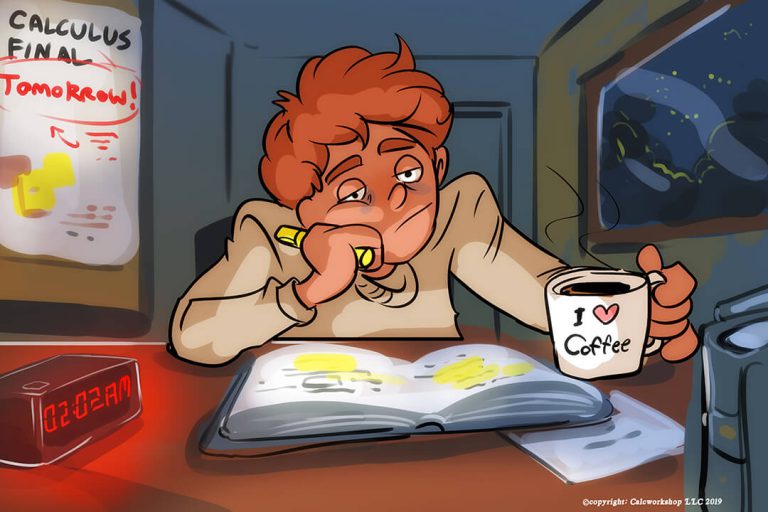 4. Alleviate Math Anxiety

It's one thing to feel nervous about your maths exam. And it's a whole other thing to panic at the mere thought of it. If you feel any degree of math anxiety, make sure you give yourself time to practice before your test.

The more you work on your skills and understanding of math, the more you increase your chance of scoring high on your exam or test. And it'll help to know you have what it takes to achieve academic success and that there's nothing you should feel anxious about.

Tell your parents, teachers, or tutor how you feel so that they can help you plan your time better and focus on your weaknesses in math.

5. Recap Before The Big Day

While you have to start preparing early for your maths exam, you also have to save some time before the big day for a final review of all your notes, assignments, and other resources. More importantly, ensure you go over problems you had difficulty with and try solving them again.

In the week before your test, you can also work with a study group to recap everything together. This can be a great opportunity for you to ask questions and clarify any concerns you may have regarding certain problems. 

A study group is like a support system so if you can join one, do so. You will not only learn all kinds of tips and tricks to help you prepare better for your test, but you might also discover that you're not the only one struggling with certain problems. 

Ready For Your Maths Exam?

Hopefully, these five tips will help you prepare for your next math test and exam. As long as you ask for support, and give yourself enough time to consolidate your knowledge and hone your skills, there's nothing you should be worried about.
And make sure you get plenty of sleep before your test—don't sacrifice your rest by trying to memorize everything the night before because it's counterproductive.

More Importantly…

Work with a tutor to help you prepare for a specific test or exam. A math tutor will create a specific plan consisting of interactive lessons and exercises, so all you have to do is follow the plan and ask questions along the way.

Here at OMC, we know how important academic success is to students, so we are dedicated to helping them prepare for their math tests and important exams through interactive lessons and personalized support.
Feel free to check out our diverse math programs or reach out to us for more information.