Homeschooling is a trend that is gaining increasing momentum all over the world. Many parents are choosing to homeschool their children instead of taking them to in-person classes. With the advent of the pandemic the trend has grown. Let us define what homeschooling is and how parents can choose the right homeschool curriculum for their child.
Homeschooling can take different forms; it is essentially built on the principle that parents accept total responsibility for their child's education. Homeschooling comes in different forms, for example, it can incorporate group learning classes at local museums, libraries and educational centers.
Homeschooling activities encourage children to form social connections with their friends in sports teams, homeschool collectives and other programs. 
How Does Homeschooling Work?
Homeschooling might seem like a conundrum for parents especially when there is no teacher instructing their child. However, education doesn't necessarily follow a stereotypical model. Education arouses curiosity, when your child is curious, they ask questions. Children are eager to know how things work and how; parents can build on their children's inquisitiveness and curiosity to teach them.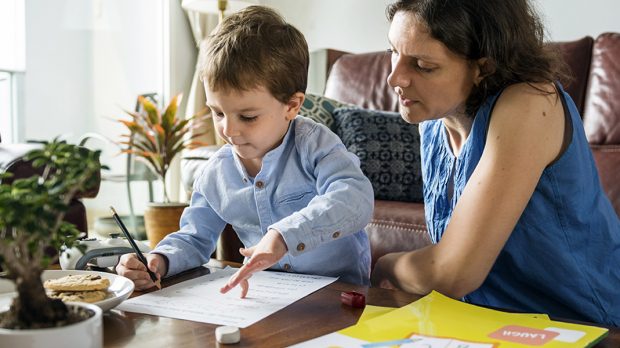 Parents can teach science to children at home by experimenting with various substances and objects. It's helpful to adapt your teaching style and approach to make homeschooling interesting. Include stimulating activities for children, read aloud to them, incorporate hands-on games and establish a fixed routine for lessons. Offer incentives by rewarding them for their accomplishments, this will have a positive impact on them in the long run.

Young children have a short attention span, they easily get frustrated when sitting for a long period of time. It is important for parents to keep lessons short; this will encourage children to pay attention and learn in a relaxed manner. 
Homeschooling Math Curriculums
Parents can teach math to children by following the curriculum provided by the homeschooling institution they collaborate with. In addition, they can utilize math worksheets, online math games, and virtual math tutors to help children get better at math. Many online learning resources emphasize the importance of learning concepts rather than memorizing rules and formulas in a remote learning setting.
Parents can utilize math online learning resources to boost their child's math skills. Such resources improve your child's goals, activities and assessments. Incorporating teaching aids like video lessons, math games and online learning resources to enrich the quality of your child's homeschooling is important. When teaching math to children it can be challenging to choose the right curriculum, however, you don't need to fret. There are several curriculums to choose from, here are a few.
The Math U See program uses a multi-sensory approach to help children visualize math problems and solve them. 
Benefits:
The program is aligned with common core standards,

 

 Offers instructional DVDs, video lessons and placement tests,
Uses blocks and manipulatives as teaching aids,
Incorporates a skills-based approach and customizes your child's math learning
Saxon math is an interesting program for homeschoolers. It uses drills and concepts to assist students to learn through repetition.
Benefits:
Offers manipulatives for elementary-level teaching.

Is aligned with common core standards.
Offers placement tests for new homeschoolers.
Incorporates
instructional DVDs and video lessons to enhance a child's learning experience.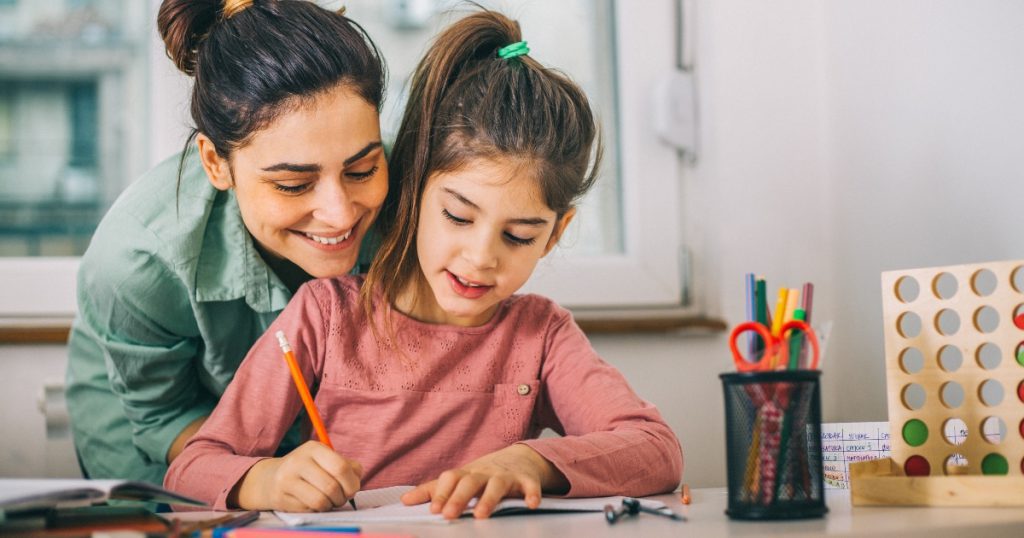 The Horizons Math program uses a distinct teaching method to progressively introduce math to children.
Benefits
Incorporates short productive lesson formats.

 

Uses a spiral approach for balanced curriculum coverage.
Workbooks suited to visual and independent learners.
Tailor-made curriculum for students who want to be challenged.
How To Teach Math to Struggling Students
Math is not an easy subject, it involves numbers, equations and formulas, it can leave students feeling helpless. Nevertheless, there are several math intervention strategies to help struggling students.
To enhance their children's learning experience parents can use visual aids like graphs, charts, illustrations and flash cards. Incorporating teaching aids and manipulatives along with best homeschool math curriculums to help your children is helpful. Older children will benefit from an early introduction to calculators and protractors. 
Even though homeschooling might seem like a daunting task, parents can meet the challenge by remembering the rewards of positive reinforcement. They can build on their child's curiosity to teach their children important skills.
A subject like math can successfully be taught by utilizing online learning resources, online math games, and virtual math tutors.
The Online Math Center tutors provide practical assistance and enhance your homeschooling strategy contact us to learn more.