When the pandemic started in early 2020, educational institutions around the world were not prepared to facilitate remote learning for their students. Although many of them were already accommodating some students who needed to learn from a distance, they still had to adjust in order to accommodate all students, not just a few. 
Making the move to online learning has been difficult for both students and teachers. A year after it all began, experts have concluded that supplementing in-person learning with educational technology is simply not a one-size-fits-all solution for neither teachers nor students. For example, teachers need to evolve their online teaching techniques and receive dedicated training in order to learn how to effectively utilize technology for teaching, help students amass as much knowledge as possible, and enable them to excel in their studies. 
However, it was never clear before how long the pandemic would last, with many hoping that regular schooling would resume soon and things would go back to normal. Now, we know that online schooling is here to stay. But grading still poses a challenge. How can teachers get it right? To get to the bottom of it, we first need to understand the advantages and disadvantages of remote learning, how they impact student learning experiences and determine what grading in remote learning truly reflects.
The Advantages And Disadvantages Of Distance Learning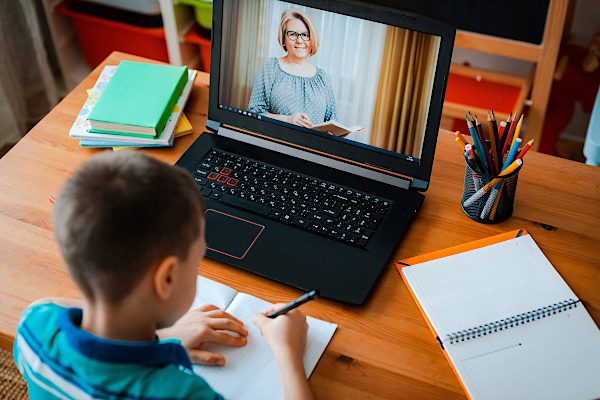 This year, remote learning opportunities are increasing as both students and teachers are starting to adjust to a new educational reality in which safety has become the top priority.
And with data showing that students who learn online perform slightly better than students who learn the same materials in person, this trend is expected to grow in the coming years.
Other benefits of remote learning include:
Accessibility: Students can access content more easily as most online classes and learning resources are stored digitally. Plus, it's easier for them to attend classes from the comfort of their own homes and eliminate the need for traveling to and from school, thus minimizing both risks and costs.


Interactivity and communication:

Teachers and tutors who have the know-how to design solid online courses emphasize interactivity and communication between themselves and their students. They engage students by allowing them to use a wide range of resources and technology in order to make the class captivating, comfortable, and productive. Features like gamification and social learning are already used to enhance teacher-student interactions and create a friendlier learning environment.

 

Stress-free learning:

Students with social anxiety or

math anxiety

experience less stress when learning remotely. Physical classrooms can intimidate them or make them apprehensive. However, learning from a distance gives them the peace of mind they need to focus on their studies without feeling overwhelmed by their environment or other people.

 

Digital literacy:

As the whole world is becoming more and more digital, students need to be prepared for a future where life and work will be intertwined with the virtual realms. Online learning helps both students and teachers develop digital literacy. For students, in particular, this will be increasingly useful as they move into higher education and then the workforce.

 

Richer learning experiences:

Gamification and virtual reality technologies are enabling students to take virtual field trips and access new experiences that might not be possible in person. Such experiences are memorable, facilitating a more effortless way of amassing information and correlating it with a real, albeit virtual, experience rather than abstract data presented on a blackboard or piece of paper.

 

Digital equality:

Over the past year, it has become clear that many schools, educational institutions, and students lack the digital devices they need to ensure educational continuity in times of crisis. Now, there are

initiatives

to eliminate digital disparities and ensure schools, tutors, and students are prepared for unforeseen situations.

 

Personalized learning:

Since learning resources are now stored online, students can always go back to them and fill in the gaps if they missed something during the live course. This allows them to learn at their own pace. But beyond traditional schooling, students who enroll in

individual tutoring

programs consolidate their understanding with the help of tutors who recognize their specific needs and abilities and design their courses and resources based on that. By having access to resources and tutoring that has been created with their specific needs in mind, students are likelier to understand a subject and excel at it.
For all these benefits, there have been some significant drawbacks, too. Student performances have declined due to the pandemic—not online learning per se, as some speculate. In the past year, students have been experiencing fewer meaningful social connections combined with isolation, stressful news, challenges in going digital, and more. It was a tough transition and the situation as a whole hasn't been favorable for anyone. 
Teachers especially struggled to learn how to maximize the potential of e-learning technology and get the training they need in order to perform at their best in an environment that wasn't familiar to many of them.
All things considered, is no wonder that performance has declined, but online learning shouldn't be blamed for that, especially since it has already been reported in previous years that online learning helps students perform better. Now, many are debating whether or not current online performance is fairly graded.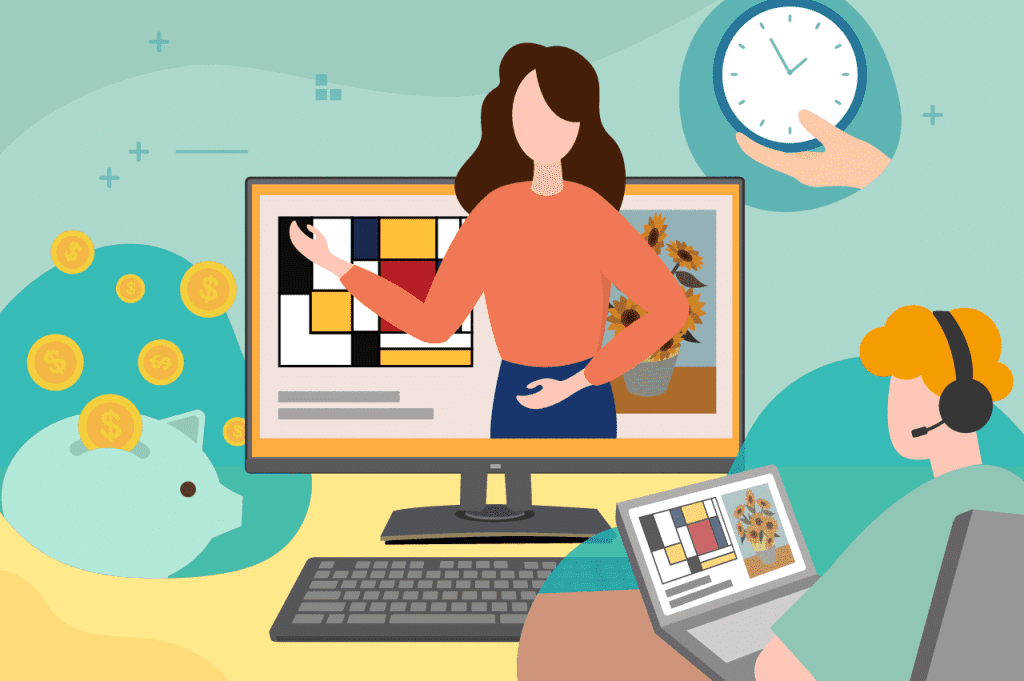 The Importance Of Grades In Remote Learning
Having a student performance evaluation system in place, such as grading, allows teachers and tutors to see where students excel and where they need more assistance. Of course, grades are also used to communicate the level of student performance from one educational institution to another.
Each grading system has its own pros and cons and grading policies vary across the world and the US. So, grading may differ from one institution to another, but all of them are trying to figure out a permanent grading system for distance learning. This large-scale transition to remote learning prompted everyone involved to experiment and there's still some trial and error to go through before finding an ideal grading solution for all students. 
What's clear for now is that traditional numeric or letter grading doesn't correctly reflect a student's true academic performance. Rather, it reflects everything else that impacts their decline, which today has less to do with online learning and more to do with an unprecedented crisis and a swift transition to electronic education.
Here at OMC, we focus more on providing highly effective, goal-oriented feedback for more transparent grading practices that encourage communication between our tutors, students, and their parents. 
As research suggests, providing descriptive feedback is much more valuable than grading students through numerical evaluations. Thus, the best route to academic success is based on communication and joint effort to fill in gaps, consolidate knowledge, and work with new information.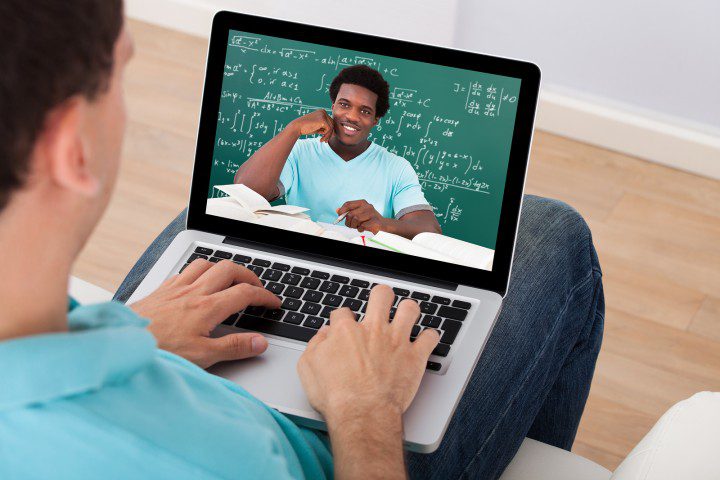 To conclude, grades are not as effective as descriptive feedback in remote learning. Furthermore, the performance decline over the past year doesn't reflect a lack of productivity, ability, or knowledge as much as it reflects how a crisis can impact academic performance, especially when teachers lack the necessary training for online teaching.
To conclude, grades are not as effective as descriptive feedback in remote learning. Furthermore, the performance decline over the past year doesn't reflect a lack of productivity, ability, or knowledge as much as it reflects how a crisis can impact academic performance, especially when teachers lack the necessary training for online teaching.
But don't worry. We're here to help. We specialize in online tutoring, helping students consolidate their math knowledge, develop their mathematical thinking, and hone their math skills with personalized programs and interactive lessons. Feel free to reach out to us at [email protected]  for more information. Also, before you leave, see how you can create a learning environment at home to help your child maximize the benefits of online tutoring.