Math can be a confusing subject to teach to ESL students. An ESL teacher faces the challenge of making a subject like math comprehensible by ensuring that students have the right language skills to tackle the instruction they receive. 
There are several strategies ESL teachers could use to teach math to students whose first language is not English, let's explore some of them.
Tips for Teaching Math to ESL Students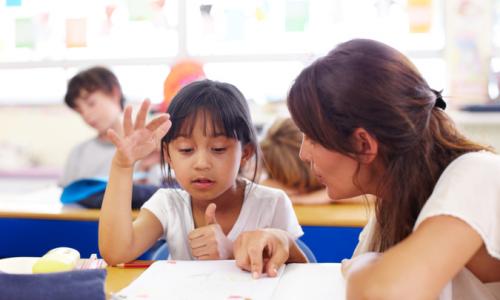 ESL teachers have the weighty responsibility of relaying math concepts to students, which can be especially challenging when there is a language barrier.
Teachers can help ESL students learn how to study math by employing the teaching strategies below. 
Build a Math Vocabulary

Math charts and graphs contain important words and phrases that could help ESL students with their math. Consider compiling a vocabulary list of words that target a specific math topic. These could include words like find, calculate, subtract, add, multiply, divide etc. Reviewing the list of words before each lesson will give your students a solid basis to start learning new math concepts. 


Use Manipulatives

Manipulatives

play an important role in helping students

learn basic math

. These visual tools engage students visually and physically. They include blocks, coins, puzzles, markers, geometry sets etc.  Manipulatives enhance your teaching experience by giving students the confidence to test and confirm their reasoning and problem-solving skills.



Reinforce Language Instruction As a teacher, you will need to help students learn new concepts in order to

get better at math

. It also helps to slow down and enunciate and articulate your words. Stress important concepts by pausing for a few moments after asking a question. Writing questions on a whiteboard can also be of help to your students.


Use Nonverbal Responses Nonverbal responses are a useful tool for ESL teachers to gauge a student's understanding of math. They can help you check a student's understanding without using language. A student can respond to show he understands by smiling for example, or by raising a hand or nodding for approval or disapproval.


Recommend Partner Talk ESL teachers can use partner talk to give students a chance to participate in classroom discussions. A teacher can ask a question and then give students a chance to put their thoughts in words with their nearest classmate. Partner talk takes the pressure of speaking alone in large groups and fosters peer collaboration and trust.

How to Become An ESL Math Teacher
ESL teachers work with non-native speakers to help them speak, read, understand and write English. They can also help students in subject areas like math. They may work in public or private schools to support students whose first language is not English by utilizing teaching aids, lesson plans and visual aids. 
An ESL teacher's job involves grading papers, constructing lesson plans and activities and meeting with parents and faculty members to provide feedback on a student's progress. Most schools in the U.S. require ESL teachers to have a bachelor's degree in English or another related subject. 
Some schools require ESL teachers to have completed an approved certification program in order to teach ESL. ESL teachers have the important role of instructing students to integrate English with subjects like science, history and math. 
How To Get An ESL Certification
An ESL teaching degree can open doors for teaching opportunities abroad. An ESL teaching certificate brings you closer to that goal. There are several online certification courses such as Bridge TEFL Teaching English Abroad and Teaching ESL Online.
Before enrolling in any of the programs do an assessment of the tuition, schedule, and admission requirements in order to know how to qualify for an ESL Certification.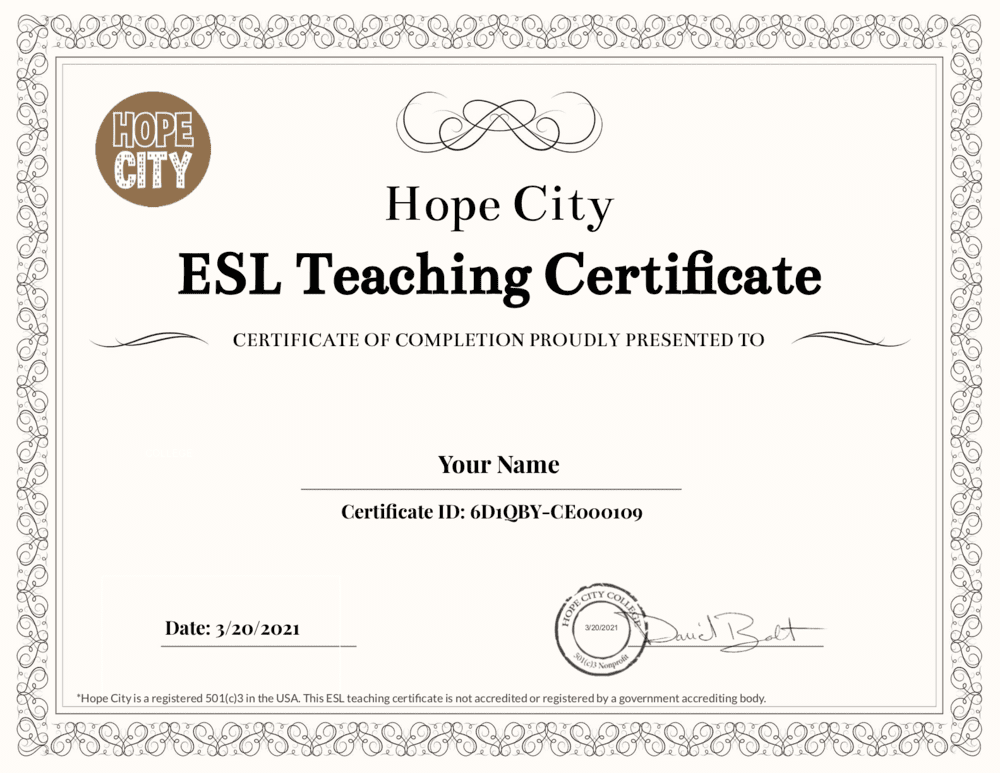 If you need clarification, compile a list of questions and email them to the educational institution. Concerns like in-person or online attendance, class schedule and penalties on uncompleted projects can be addressed. 
Helpful Tools ESL Teachers Can Utilize
ESL teachers can utilize the assistance of online learning resources along with virtual math tutors to teach students how to study math. Also of use is the wide range of online math programs. These online math programs help students practice math and provide English-language development opportunities along with helpful tips for math.
Besides presenting numbers and text in an appealing way online math programs provide instructive insight and development skills. There are a number of online math programs that could be of use such as Buzz Math for example. Buzz Math incorporates high-quality problems and provides immediate feedback for students to gauge their progress at their own pace.
Corbettmaths on the other hand has a variety of videos, questions with worksheets, and answers to engage students.
VirtualNerd uses more than 1,400 video high-quality tutorials and math lessons to teach algebra, physics, and math problems. A customized dashboard allows teachers to assign videos, practice problems and includes a whiteboard to explain lessons, diagrams and concepts using step-by-step tutorials.   
Teaching ESL Students Math The OMC Way
The Online Math Center provides students whose first language is not English with the necessary skills to improve their math.
Our tutors use a customized learning approach to address each student's need to develop their understanding and love of math, contact us to learn more.