Math is an inspiring subject that fosters creativity. It is far deeper than other subjects in terms of concepts and ideas, yet it can prove to be challenging for many. When a subject like math becomes overwhelming teachers can use intervention strategies to help students who are behind in their math learning.
Students can struggle with math because of learning disabilities, lack of teacher support or a weak background. Many schools and educational experts offer sound support and guidance strategies. Let us examine some of them.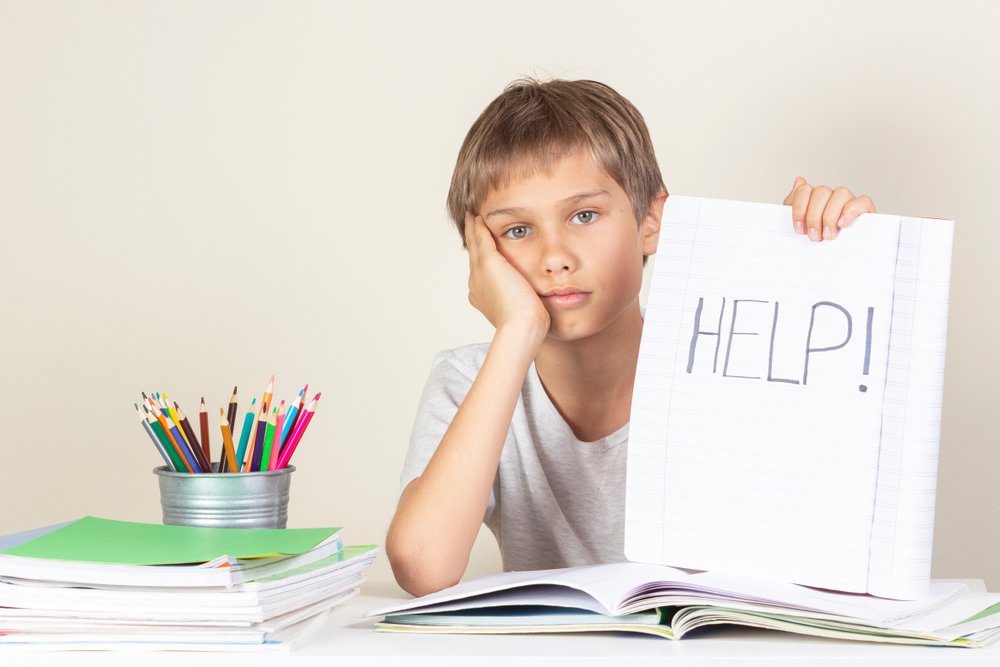 When a subject like math makes students feel helpless by staring blankly at their book, or with their hands over their head then it's time for teachers to intervene.
Direct or assisted instruction has a profound effect on students. Its success relies on the clarity and precision of breaking concepts down. A think out loud strategy involves talking through everything even when you are not writing things down.
To make sure you don't miss anything its best to have a semi-script with an explanation beforehand. When a teacher introduces a concept make your students connect it with the previous one. Teachers should model learning skills and allow students to use them on their own. It also helps when teachers provide feedback in a one-on-one setting with students, this could be scheduled regularly. 
Visual aids play an important role in embedding mathematical concepts. They also make it easy for students to understand complex math skills. Teachers can use a variety of visual aids like number lines for example. These straight lines with numbers sequenced in order from one end to the other are useful for developing a student's number sense and counting skills. 
Illustrations of concrete recognizable items can make number sentences and word problems less complicated. Graphic organizers are also useful for showing the relationship between number sentences and other literal representations. 
Tutoring is perhaps the oldest and most traditional intervention strategy for struggling students. Nevertheless, tutoring doesn't have to be based on a teacher-student learning experience. Pairing students up together and having them teach concepts to one another is also a useful strategy. 
Teachers can facilitate the learning experience by providing them with flashcards with numbers, equations, images and math vocabulary. A student selects a card while the other sorts them out and forms rules to describe all the cards to each group. After 10 minutes make students reverse roles, this teaching strategy boosts their confidence and attitude toward math.
What hinders a student's progress in math is their frustration over not knowing math concepts and getting stuck on math facts. If student's find it hard to add, multiply or divide they will find it difficult to solve large problems. Setting aside time to practice math facts even for ten minutes a day can yield beneficial results in terms of confidence and math competency. There are several ways to practice math facts with students, these include video games, board and card games and the cover-copy and compare learning strategy. 

The cover-copy and compare strategy involves creating a worksheet with 10 math facts with the list of sums or products lined up on one side of the paper. Make students study the facts, when they are ready cover the lined-up numbers and recreate the list. When they are done, compare the list they generated to the original one. Mark each math fact, if any are incorrect, repeat the procedure by covering, copying and comparing all the facts until they are all solved correctly.
Fact fluency can also be taught by problem-solving. When solving a math problem don't quickly correct the error and move on. Spend time studying it and discuss it together with your classmates. 
Consider using number talk as well, the fifteen-minute conversations can boost mental math skills which helps students work on their fact fluency and speed of recall.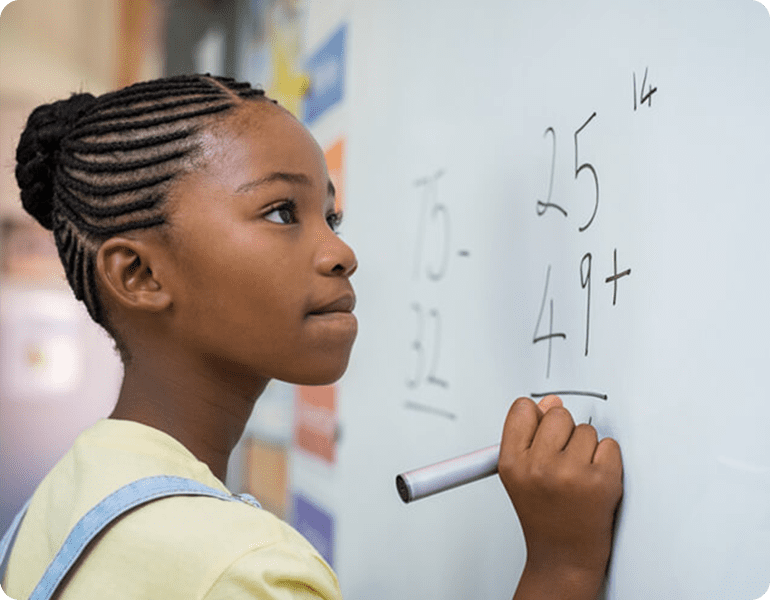 Math Intervention Programs
Struggling students might feel that they do not fit in, the course load and assignments add up to the pressure of learning math. If students feel lost, it can be difficult to catch up. They are most likely going to lose interest or tune-out during class. A math intervention program is a useful strategy to tackle math topics students struggle with.
There are several math intervention programs that assist students to find new ways to learn complicated math concepts. Some intervention programs are done in school, one-on-one, in small groups or even at home. These programs offer personalized instruction to help students learn basic math skills.
Freckle is a great option for students who need extra help with math. The website offers a mixed learning experience with instruction, practice and games. The best part is that it is adaptable to each child's learning level.
XtraMath is another interesting online learning resource for elementary students. Children are able to quickly recall math facts, increase math fluency and confidence and most importantly establish a strong foundation to tackle topics like fractions, algebra and geometry.
Will Math Intervention Work For Your Child?
Students who struggle with math because they lack basic understanding of math concepts or because of a weak background need extra support. The OMC tutors combine personalized math learning programs with effective teaching techniques to help struggling students master mathematical concepts, procedures and problem-solving skills. 
Whether your child is working on basic addition, algebraic equations or any other math problem OMC's tutors provide the right support your child needs to thrive.
Contact us to learn more.