High-school students that have an affinity for math needn't worry about future working opportunities. Critical thinking and quick calculation skills are a must-have in pretty much all domains. Additionally, math can always be combined with biology, chemistry, or engineering. 
Be it a stand-alone specialization or a combination of disciplines, mathematicians have a variety of job opportunities. 
What Makes Mathematicians So Flexible?
There is a set of skills that children who are exposed to mathematics learn, skills that are very important in adulthood, career-wise. 
We keep mentioning in our blog posts critical thinking. It's an abstract term, though you can guess it might enable you to be a better critique. But that's not really it.  Critical thinking refers to making logical connections between ideas, concepts, and experiences.
One must be able to reflect and deduce factual reality independently. 
For example, children with critical thinking should be able to detect toxic behavior like manipulation or influence and deduce that it is best to stay away from such manifestations. Critical thinkers can analyze, understand, and decide the depths of "why" questions. Simply put, critical thinking helps children rationalize. 
Another important skill that children acquire by learning mathematics is time management. Efficient time management. They are learning how to organize their time and link each activity with duration and needed resources. This can also help them avoid stressful situations. 
Though it may seem weird that mathematics enhances communication abilities, the truth is that it actually helps children to structure and use language better.
Language is actually considered the mathematics of linguists because it "codes" images and concepts in an organized manner in order to convey a clear message. Children with higher abilities in maths might not be amazing at writing essays but they will be able to communicate in a coherent, clear, and logical way. 
When the time comes for the child to leave the nest, most parents worry about independence. Will my child be able to make good decisions by herself? Will he be able to deal with utility bills, keep an organized budget?
Well, if your child is good at maths, you can rest assured that they will have a good sense of "huge consumption added to low budget equals life crisis." 
In fact, they might get a career that pays their bills and brings them recognition. 
Check Out These 8 Surprising Careers For Mathematicians
Attorney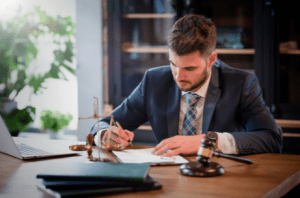 You would think that attorneys need to be good speakers and into reading a lot. Those traits are important, as well, but in order to build a case, an attorney needs critical thinking and a mathematical approach.
Attorneys need to strategize and plan.
Some famous mathematicians that were also lawyers are Gottfried Wilhelm Leibniz, François Viète, René Descartes.
Urban Planner/Architect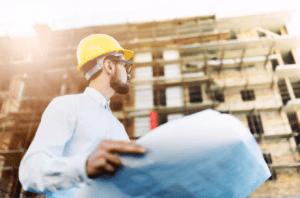 While most urban planners and construction workers graduate from political science and architectural schools, at the core of planning space is geometry.
Urban planning is about calculating angles, resources, and analyzing consequences. Architectural work involves creativity, as well, but is mostly arranging your ideas in a geometrical manner. Also calculating budget range. 
Some famous mathematicians that were also architects are Marcus Vitruvius Pollio (Vitruvius), Daniele Matteo Alvise Barbaro, Dame Zaha Mohammad Hadid.
Banker
Having a knack for mathematics makes you a great investor and banker. Most financial success stories involve a person with high mathematical abilities because they can calculate the pros and cons of a budgetary mechanism. They can also predict market shifts. 
Some famous mathematicians that were also bankers are Benjamin Olinde Rodrigues, known for  Rodrigues' rotation formula for vectors, the Rodrigues formula about a series of orthogonal polynomials, and the Euler–Rodrigues parameters, and J.P. Morgan.
Professor
Sure, mathematicians can become math teachers, but that's not always the case. They can also become philosophy, religion, literature, science, and politics professors.
Most notable mathematicians that were also professors are Euclid and Sir Isaac Newton.
Doctor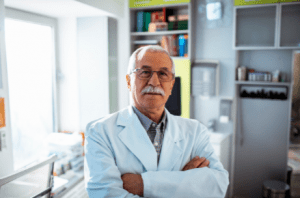 Besides steady hands, doctors with a mathematical background make the best surgeons and diagnosticians. Diseases have patterns, so a mathematician can predict these patterns and calculate a small margin error of recoverability. 
Some notable mathematicians that were also doctors are John Dawson—surgeon and mentor of influential figures such as George Butler and Adam Sedgwick—and Girolamo Cardano, an Italian physician who practiced medicine and mathematics at the same time. He placed the key figures in the foundation of probability and he was the earliest introducer of the binomial coefficients and the binomial theorem in the Western world.
Animator
Animation may be a creative industry but it's one that really needs mathematical vision. Animators create videos, films, and graphical dynamics so it is very important that they should be able to make calculations and see spatial geometry.
A famous and wealthy mathematician that is also an animator is the number one Senior Scientist at Pixar—Tony DeRose. 
Musician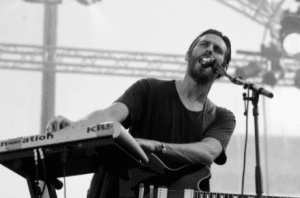 Isn't music a calculation and arrangement of sounds? Musicians tend to have the same mathematical ability as scientists in arranging and creating patterns of sounds.
A famous and modern musician who is also a mathematician is Brian May, co-founder and guitarist of the supreme band, Queen. 
Writer
Great mathematicians throughout history have also been academicians. They have written scientific theses, essays, and research papers but some of them have also written novels.
We must also mention here philosophers like Bertrand Russell and remarkable novelists such as Lewis Carroll, the author of Alice in Wonderland, and David Foster Wallace, author of Infinite Jest. 
What's Your Dream Job?
Other cool jobs you might enjoy as a mathematician are: computer programmer—a notable figure in history is Ada King, Countess of Lovelace—market researcher, epidemiologist, biostatistician, or accountant.
It's quite conclusive that the world needs mathematicians in many different fields.
So, what is your dream job? And what level of mathematics does it involve?
Online Math Center Offers…
Mathematical courses for high school students so you can get ready for any career you want.
You can choose between group tutoring or individual tutoring, whichever you prefer for a comfortable learning environment.