We're steadily approaching the math competition period, which starts in March and continues all through April. There are students that want to participate in math competitions in order to test their abilities outside the school curriculum or that want to achieve math certification. Keep an eye on the main competition platforms and get ready to test your math skills.
We've prepared a short summary of all the math competitions available during the 2022-2023 school year, even though some competitions have been canceled due to pandemics. You still have plenty of options to enroll in your school, if you are a teacher, or students, if you are a parent to upcoming math competitions, most of them offer an online alternative.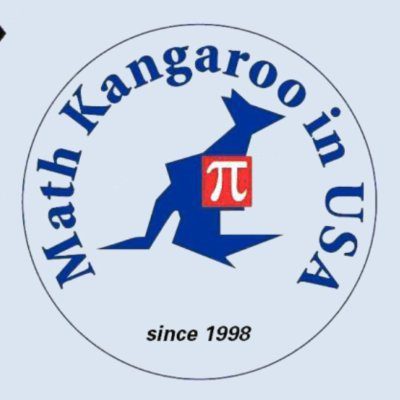 One of the oldest and most famous math competitions, the Kangaroo has a very early calendar for middle-school students that can be registered either by the school or by the parents.
17th March 2022: In-person testing, organized at the Math Kangaroo centers. 
17-21st March 2022: Online testing, organized by the affiliated centers.
18th-28th March 2022: Individual Online testing for all students.
New members could have registered till the 1st of March and already registered members can contact the local centers and ask for more details. 
A college-focused math competition organized by the ACT association for students that want to qualify for higher education or better work opportunities. 
2nd April 2022 – ACT test with registration up to 11th March. 
Students can also register for a test alert in order to be notified of upcoming ACT tests. You can check more details here. 
USA Mathematical Olympiad and Junior Mathematical Olympiad are part of the MAA (Mathematical Association of America) math competitions called AMC (American Mathematics Competitions) following the structure of six questions, two days, 9-hour essay/proof examinations.
22nd March 2022 – first day of USA(J)MO
23rd March 2022 – the second day of USA(J)MO
If you are not ready to take this math test, follow the AMC page to receive information in due time for future competitions. 
A math olympiad for elementary and middle school students, structured in a tournament format.
The MOEMS is an educational association that offers math exams in order to develop problem-solving skills in young children, create added value to participating schools and build up a mathematical community.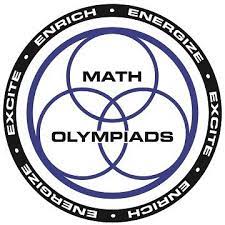 They have math tournaments available from March to June so you have more chances to register in time. 
All the above-mentioned math competition platforms offer practice worksheets or past tests that are now available for solving.  
Autumn 2022 – Math Competitions
The registration session for this autumn season of math competitions is now open. Below you can check the registering calendar for each institution that hosts math competitions in the 2022 autumn. 
American Mathematics Competitions
The famous AMC is hosting the AMC 8 contest for middle school students on the 17th of January 2023, with the registration session starting on the 6th of September 2022. 
AMC for middle school students
AMC 8 is a multiple choice competition for middle school students that want to test and develop their math skills. It contains 25 questions that students need to answer in 40 minutes. 
All schools located in the United States can register their students for this math competition according to the following schedule:
Early Bird Registration Deadline: Step 6 – Oct 16

Regular Registration Deadline: Oct 17 – Dec 16

Late Registration Deadline: Dec 17 – Jan 11

Competition Date: January 17, 2023, at 8:00 AM ET through January 23, 2023, at 11:59 PM ET
AMC for high school students
High school students have the opportunity to register for the November 2022 AMC math competition early on, in September. High school students have two possibilities, AMC 10 or AMC 12, both with the same registration calendar, as indicated below:



AMC 10/12 A Early Bird Registration Deadline: Sept 6 – Sept 18

AMC 10/12 A Regular Registration Deadline: Sept 19 – Oct 26

AMC 10/12 A Late Registration Deadline: Oct 27 – Nov 3
AMC 10/12 A Competition Date: November 10, 2022, from 8:00 am ET to 11:59 pm ET



AMC 10/12 B Early Bird Registration Deadline: Sept 6 – Sept 25

AMC 10/12 B Regular Registration Deadline: Sept 26 – Nov 2

AMC 10/12 B Late Registration Deadline: Nov 3 – Nov 
AMC 10/12 B Competition Date: November 16, 2022, from 8:00 am ET to 11:59 pm ET
Math Kangaroo USA 2023
September is the month of registration for math competitions. Math Kangaroo USA has joined the ranks by opening individual student or school registrations on 15th September. The registration calendar is available below:
SEPTEMBER 15th – DECEMBER 15th: Regular Registration ($21 per student)
DECEMBER 16th – DECEMBER 31st: Late Registration ( $35 per student)
Math Kangaroo is a traditional international competition with the first USA contest in 1998 in Chicago. This math competition is available for primary school students, middle school, to high school students. On their website, you can find the exam papers from previous years and practice online. 
International Youth Math Challenge
This is an online, international math competition open to high school students around the world. University students can also participate. IYMC is a virtual opportunity for math students that enjoy a good challenge. 
IYMC functions on a tournament-like structure, with students having to solve at least three (high school) to five (university students) problems correctly in order to qualify for a pre-round. 
The submission deadline for the IYMC qualification round is: 
 Sunday 16. October 2022, 23:59 UTC+0
Participants have to log in as participants and then submit their solutions via an online form. All the steps are explained on the IYMC platform.
At the Online Math Center...
…our math tutors offer group or individual classes for math competitions, including SAT preparations for middle and high school students. You can always check our blog for math tips and tricks that make studying easier. 
Ready to take online math classes? Get ready to score higher at math competitions with our math tutors.
Contact us anytime and register for math preparation classes, so your child feels ready and confident in tackling any math exam.
We also offer online math tutoring outside competitions, because math can be fun and students should enjoy learning it without struggle and stress.
Learn math in an efficient and dynamic way with the Online Math Center!